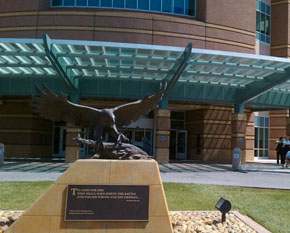 VA Healthcare Staffing Services

VA Occupation Description

VA Schedule 621I Information

Ordering Information

JPS, Inc. is an Equal Opportunity Employer.
VA Healthcare Staffing Services
Company Overview
JPS, Inc. has been in business servicing the Bay Area for over 20 years as a staffing solution.
We specialize in:
Temporary/Contract
Temporary-to-Hire
Direct Hire Placement
Payroll Service
Vendor-on-Premise
JPS, Inc. is an independent, Minority, Woman-Owned Business and is certified as a Small Disadvantaged Business (SDB) under the U.S. Small Business Administration. JPS, Inc. is a holder of a VA Schedule Contract.

VA Schedule Contract - 621I
Contract No. V797P-7313a
SINS Provided:
621-040: Certified Nursing Assistant
CCR Registered Cage Code: 47DC3 DUNS: 789563517
NAICS Codes: 541330

Placing Orders
JPS, Inc. accepts orders by e-mail, telephone, and fax. The order must include the length of assignment, starting date, shift schedule, place of assignment and unit or department, supervisor's name.
GSA Advantage!
For our complete Authorized On-line access to contract ordering information, terms and conditions, up-to-date pricing, and the option to create an electronic delivery order is available through
GSA Advantage!
, a menu-driven database system.
GSA Advantage! PO Portal
As a VA FSS contractor, our participation in the "PO Portal" is mandatory. This gives us quick and easy access to purchase orders placed by federal agencies using GSA Advantage! Or eBuy.
GSA e-Buy
E-Buy
is an electronic Request for Quote (RFQ) solution designed to facilitate the submission of quotes for the full range of professional services. E-Buy is a powerful tool that can be used by any GSA federal Supply Service Schedule contract on GSA Advantage! Contractors can offer quotes and increase business volume for services provided under the schedule contract through this electronic medium. The Federal agencies (referred to as buyers) can use this information to request quotes and make best value purchasing decisions.