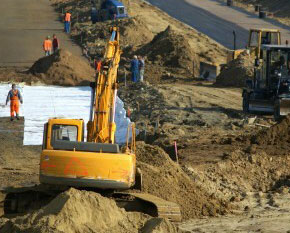 JPS, Inc. is an Equal Opportunity Employer.

Transportation / Engineering Staffing Services
Josephine's Professional Staffing (JPS) has manifested its relevance in the Transportation/Engineering Staffing Services for the past 30 years. The initial opportunity afforded to JPS by then Santa Clara County Traffic Authority (SCCTA) paved the way for more prominent projects. The dependable past performance and superior capability of JPS to augment diverse staffing needs have provided the company a solid standing in the industry. As a result, JPS flourished as an integral part of various state and local transportation projects.
We staff the following Position Titles:
Administrative Assistant
Project Accountant
Document Control
Project Assistant
CADD Technician
Cost Analyst
Project Manager
Project Scheduler
Receptionist
Business Manager
---
JPS has acted as Sub-Contractor to the following Transportation/Engineering Projects:
BART PHASE II PROGRAM MANAGEMENT PROJECT
HNTB/WSP: 2017 - Present
CALTRAIN Modernization Project
Balfour Beatty: 2016 - Present
ALAMEDA COUNTY TRANSPORTATION
Mott MacDonald: 2014 - 2016
Alta Planning & Design: 2014 - Present
VALLEY TRANSPORATION AGENCY (VTA)
1988 - Present
SILICON VALLEY BART EXTENSION - Phase 1
SVRT: 2010 - Present (Joint Venture of Bechtel Corporation and HMM)
SSHJV: 2011 - Present (Joint Venture of Skanska, Shimmick and Herzog)
WARM SPRING CONTRUCTORS
WSX: 2011 - 2015 (Joint Venture of Kiewit /HNTB/MEC)
MEASURE A/B HIGHWAY PROGRAM
SCCTA (Santa Clara County Traffic Authority): 1988 - 1997
Joint Venture of Valley Highway Associates (VHA), Hatch Mott MacDonald and HNTB: 1996 - 2006
MEASURE A/B RAILWAY PROGRAM
Joint Venture of the Santa Clara Valley Transportation Authority (VTA) - South Bay Transit Associates (SBTA) - Joint Venture of Hatch Mott MacDonald and O'Brien-Kreitzberg: 1996 - 2006