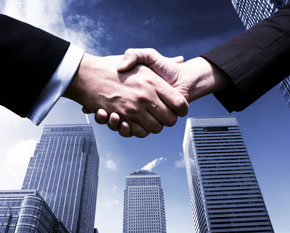 JPS, Inc. is an Equal Opportunity Employer.
Commercial/Manufacturing Staffing Services
Josephine's Professional Staffing, Inc.'s Commercial Industry Staffing sector has been growing since 1988. It is through referrals from our satisfied, long-term Clients that resulted in the expansion and stability of JPS over a span of more than 20 years in the staffing industry as a minority- woman-owned business.
Today, JPS provides full-service staffing solutions to organizations of all sizes—small, medium, and large corporations. JPS has the experience and resources to meet your temporary vacancies—whether you are in telecommunications, engineering, semiconductor, insurance, real estate, manufacturing, and other specialized fields.
Our exceptional personalized service is offered 24 hours/7 days a week. We take your needs seriously—whether you are an employer or are looking for employment.

TESTIMONIAL
"JPS, Inc. has been an outstanding partner to us. We are very pleased with their services and support. Our partnership has been extremely successful; thanks to the team's dedication, diligence, and efficiency."
—Laura Molinelli, Talent Acquisition Programs Manager, Autodesk
"Although we have our choices of temporary agencies to call on, we have used JPS on several occasions. I cannot say enough about the responsiveness of the staff and the excellent service that we have received. The office staff is efficient and responsive to our needs, especially in handling our short notice requests. The personnel they provide us with are friendly, knowledgeable, professional and skilled. Our residents do not feel an impact when we need a temp to assist in the office, as they take on the responsibilities of the community as if it was their own. I can rely on quick actions from our account executive, and she has yet to let us down. She responds after hours, on weekends, and most importantly her follow up is impeccable. I will continue to use JPS for my staffing needs and will continue to recommend the company to fellow colleagues."
—Nicole Histo, Sr. Business Manager Tamarind Square Apartment, Homes Alliance Residential Company